We are a family owned and operated winery located on River Road in the Town of Mukwonago, WI. We are situated on 11 acres of open woods with the Vernon Marsh creating our southern lot line. We offer a wide range of wine like River Road Red or our tasty Lemon Wine which is great for the Wisconsin summer. We are open May through December; Friday, Saturday, and Sunday from 11 to 5, stop by to have a glass and relax on our porch or take a stroll through the beautiful Wisconsin nature. January through April we are open by appointment for wine purchases, call 262-349-9092 or email info@pieperporchwines.com.
Things have changed for us all this past year but one thing that hasn't changed is our Wine! We are happy to open to begin our 10th "Wine Season" May 1st 2021! As always, we will be open with our usual business hours Friday-Sunday 11:00 a.m.-5:00 p.m. right through DECEMBER 2021!
It is our number one goal to do our best to keep our customers and staff safe. We ask of each one of you to PLEASE stay home if you are not feeling well or if you have been exposed to anyone who has recently been diagnosed with COVID-19 or exposed to anyone who has been quarantined. This is for the safety of all of us!
Our staff members have vaccinated, and have been trained in, and are committed to, best practices in cleaning, disinfecting, personal hygiene and proper use of PPE. Staff members who have a fever or other symptoms of Covid-19 will not be allowed to work. For those of you who plan to join us we are looking forward to seeing you! For those of you who feel Safer at Home, we will still be offering appointments for wine pick up and curbside delivery of wine purchases. This will continue even after we close for the season in December, so if you need wine please call 262-3349-9092 or email us at info@pieperporchwines.com for an appointment.
Keep in mind that we all will had to adjust to an ever changing environment last year leading right up to the present time. We want you to know that we appreciate you and the support you have given us. We will be following these procedures with the possibility of amending some of them as time goes on and the CDC issues new guidelines.
Face mask coverings are no longer required to enter the building as long as you are fully vaccinated.
Our Wine Flights have been a hit and we will continue to offer them. We feel that offering wine flights are the safest way to bring you tastings. There are 4 flights to select from. All flights have 5 wines. 3 of the 4 have been pre-selected for you the 4th flight is your choice a mix and match of the 15 wines listed in the pre-selected flights! You can select as many flights as you would like! Wines in the flights change periodically. Cost per flight is $5.
We are bringing back reusable glasses for wine drinking-If you prefer, you can still bring your own. All glassware is washed and sanitized in our commercial dishwasher after each use.
We are disinfecting public areas in accordance with CDC/WEDC guidelines.
We will have 3 cash register stations and 2 service stations during busy times to get your order to you.
There is limited seating indoors and the outdoor area is wide open for seating. Please note that while we have many outdoor tables and chairs, we do get quite busy and they fill up so we recommend you bring your own chairs which you can place in the grass area. All seating is first come first served with the exception of the gazebos which can be rented.
Hand sanitizer will be placed at the entrance/exit doors to the winery and outside of the bathroom doors.
Busing bins and boxes will be in a designated area for you to place dirty glasses, empty bottles, chill wraps and flight boards in.
​As we continue this journey with you, we thank you all for your continued support, it means a great deal to us all. We continue to learn new things and make adjustments as we go and are looking forward to have you all "WINE" with us again!
Todd & Kathy
​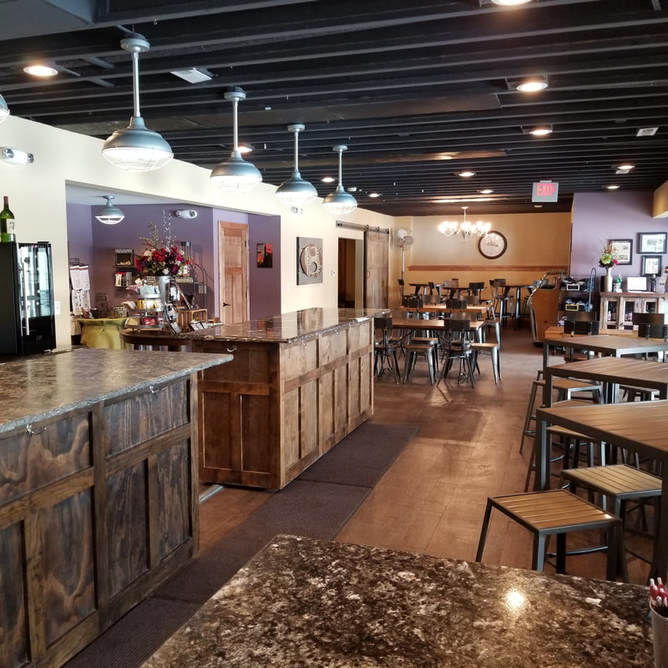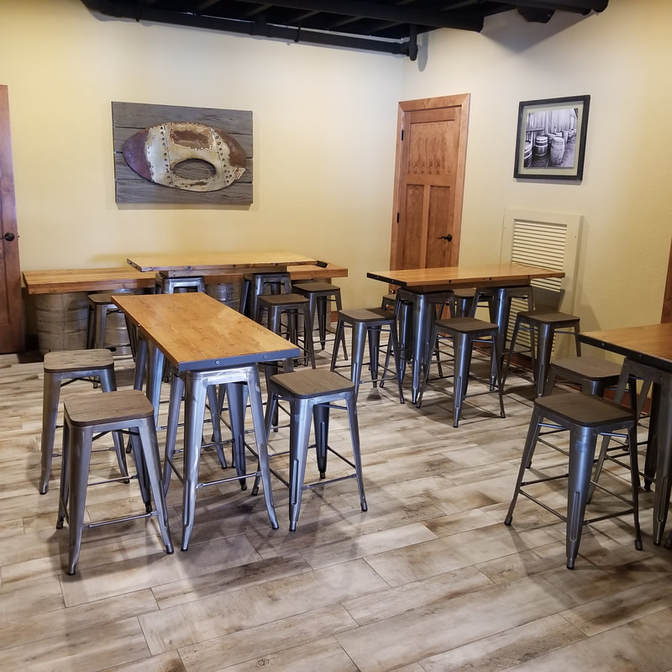 Perhaps the Most Beautiful Place in the Area…..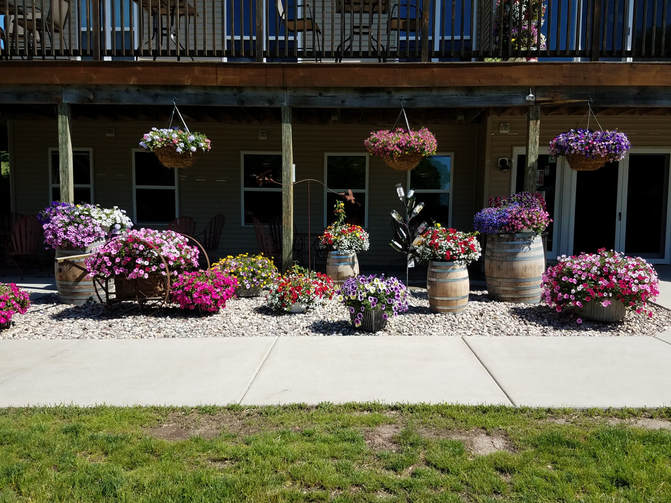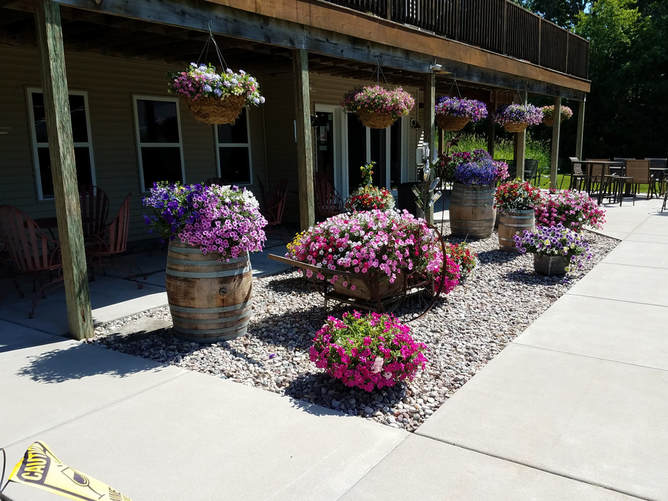 On Hwy I (River Road) 1 and 1/2 miles East of Hwy 83 in The Town of Mukwonago, Wisconsin
Lat: N 42 ° 55 ' 16 '' ( 42.921 ° ) Lon: W 88 ° 18 ' 51 '' ( -88.314 ° )

2015 Entrepreneur of the Year Award
In recognition of your outstanding entrepreneurial spirit that contributes towards the enhancement of the Mukwonago Area Community and dedication to the Mukwonago Area Chamber of Commerce. We appreciate your continued partnership.


---
We encourage everyone to drink responsibly.